McAlester Drunk Driving Accident Attorney
Drunk driving accidents are an unfortunate reality on our roads today. These accidents can cause serious injuries, property damage, and even death. If you or a loved one has been involved in a drunk driving accident, it is important to seek legal representation from an experienced drunk driving accident lawyer.
At Stipe Law Firm, we have a team of skilled personal injury attorneys who have experience handling drunk driving accident cases. We understand the devastating impact these accidents can have on your life and we are committed to helping you obtain the compensation you deserve.
---
Call Stipe Law Firm today at (918) 505-7741 or contact us online to schedule your consultation with our drunk driving accident attorneys in McAlester.
---
Understanding the Impairment Caused by Drunk Driving
Driving under the influence of alcohol is a reckless act that dramatically impairs a person's ability to safely operate a vehicle. Alcohol affects various aspects of cognitive and motor skills, leading to a significantly increased risk of accidents. Here are some key ways in which alcohol impairs a driver's abilities:
Slower Reactions: Alcohol slows down a person's central nervous system, leading to them having slower reaction times. This means, when a driver needs to react quickly to avoid an obstacle or a collision, they likely won't be able to.
Reduced Coordination: Alcohol impairs fine motor skills and hand-eye coordination, making it difficult for drivers to maintain control over the steering wheel, brakes, and accelerator pedals. This can result in swerving, erratic driving, and an inability to stay within a lane.
Impaired Judgment: Alcohol diminishes a person's ability to make sound judgments. This often leads to risky behaviors such as speeding, tailgating, or running red lights, all of which significantly increase the likelihood of accidents.
Decreased Concentration: Alcohol affects a driver's ability to focus and maintain attention on the road. This can cause drivers to become easily distracted by their surroundings, their thoughts, or their passengers.
Blurred Vision: Alcohol can impair vision, making it difficult for drivers to see clearly. This can lead to misjudging distances, missing road signs, or failing to notice pedestrians or other vehicles.
Poor Decision-Making: Alcohol can lower inhibitions, leading to impaired decision-making. Drivers under the influence are more likely to engage in dangerous behaviors like overtaking on blind curves or driving at excessive speeds.
Fatigue and Drowsiness: Alcohol can exacerbate fatigue and drowsiness, increasing the risk of falling asleep at the wheel. This can result in catastrophic accidents, especially on highways and long stretches of road.
We offer no-obligation case evaluations.

Our clients have unlimited accessibility to us.

Our firm has secured millions in verdicts and settlements.

We serve injury victims across Southeast Oklahoma.

Our attorneys have 60+ years of legal experience.
Why You Need a McAlester Drunk Driving Accident Lawyer
Our drunk driving accident attorneys have extensive experience in handling cases involving:
Property damage
Serious injuries such as brain injury, spinal cord injury, and more.
We understand the complexities of drunk driving accidents and will work to build a strong case on your behalf. Our legal team will investigate the circumstances surrounding your accident, gather evidence, and consult with experts to determine the full extent of your damages.
We will also work with insurance companies to ensure that you receive the maximum compensation possible for your injuries, medical bills, lost wages, and pain and suffering.
If you or a loved one has been involved in a drunk driving accident, do not hesitate to reach out to Stipe Law Firm. Our McAlester drunk driving accident attorneys will fight for your rights and help you obtain the justice and compensation you deserve.
---
Contact us to schedule a free consultation with our McAlester drunk driving accident attorney. Call (918) 505-7741 today!
---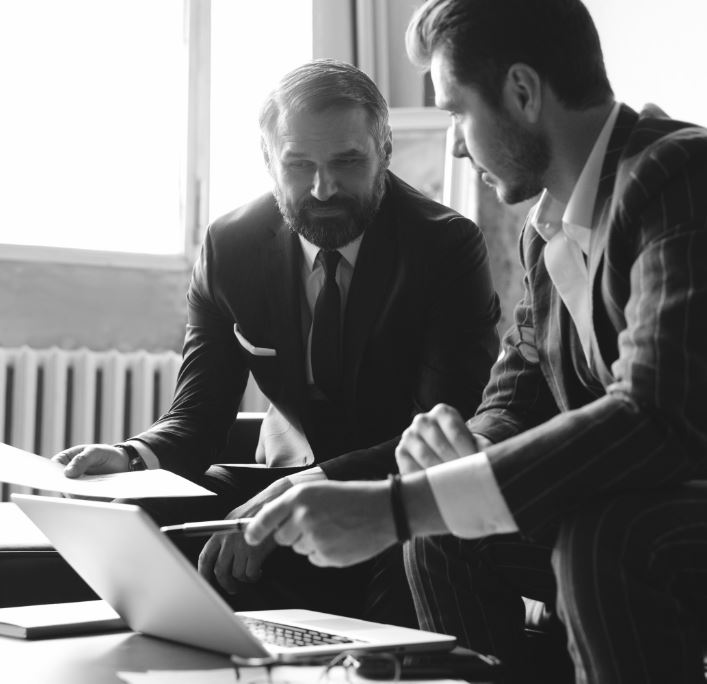 Experienced Advice Is Just a Phone Call or Email Away
Schedule a Free Consultation