Inexperienced Truck Drivers
Inadequately Trained and Inexperienced Truck Drivers are a Menace on Oklahoma Highways
Put Decades of Experience in Your Corner
The sheer size and weight of the 18-wheelers that many truck drivers operate poses a danger to nearby passenger vehicles, especially on high-speed Interstate highways. In 1998, for example, 5,374 people were killed in crashes between passenger vehicles and large trucks. This represented 13 percent of all traffic fatalities. Of those fatalities, 78 percent were occupants of the passenger vehicle.
Drivers of large trucks need the training and experience necessary to foresee potentially dangerous traffic patterns and avoid accidents. If you or a loved one was injured in a collision with a truck driven by an inexperienced driver, you should seek the counsel of a knowledgeable Oklahoma inexperienced truck accident attorney. The Stipe Law Firm has been representing individuals and families after accidents, both in McAlester and throughout Oklahoma, for 60 years. For generations, families have trusted us to do right by them. You can trust us, too.
Types of Accidents Caused By Inexperienced Truck Drivers
Accidents may occur when a truck driver does not have sufficient technical knowledge and experience to avoid potentially dangerous highway situations. For example, inexperienced truck drivers are often involved in accidents such as:
Jackknife collisions. These occur when the driver brakes suddenly, causing the tractor to slow down and the semi-trailer to swing out from behind it in a circular skid. Its appearance resembles the folding of a pocketknife, hence the name. If the semi-truck continues skidding around to its limit of motion, then, depending on the weight and disposition of its load, it may either drag the tractor after it and strike another vehicle, or overturn. Jackknife collisions may also result from loss of traction on wet or icy roadways.
Rear-end collisions. Inexperienced drivers may misjudge the braking capacity of their rigs and follow the traffic ahead too closely to make a safe stop. The distance required to stop a fully loaded semi-truck is a function of its speed and weight. The total vehicle weight, depending on its cargo, can be as much as 80,000 pounds. At a speed of 55 mph on a dry surface, its stopping distance is 100 yards—the length of a football field. The distance increases dramatically when the roadway is wet or icy.
Trailers are higher than they are wide and are susceptible to forces that act upon their centers of gravity. Rollovers are typically the result of:

Unstable road surfaces
Traveling at speeds too high to negotiate curves
Sudden steering maneuvers
Cargo that is placed off-center in the trailer or is improperly secured

Underride and override accidents. These kinds of accidents occur when a driver misjudges a turn at a city intersection. Too sharp a turn may cause the trailer to override the curb or traffic waiting at the intersection; too wide a turn may cause the trailer to swing into oncoming traffic, causing an oncoming vehicle to slide beneath it and be crushed.
Detachment accidents. An inexperienced driver may secure the trailer to the tractor improperly, causing it to detach during maneuvers. A driver may also fail to properly connect the electrical wires and air hoses that run between the two.
If you believe that inexperience or improper training played a part in your crash, our Oklahoma inexperienced trucking accident lawyers are prepared to defend your rights.
Who is Responsible, and How Do You Prove It?
Trucking companies are responsible for hiring drivers who are properly licensed to operate their trucks safely and effectively. Having the proper training and experience can make the difference between life and death for the drivers of smaller vehicles operating in proximity to tractor-trailers on the highway.
Those same trucking companies are required by law to keep detailed records of their drivers' mileage, hours, training, and violations of traffic law. Our experienced lawyers know how important it is to serve legal notice on carriers whose trucks are involved in accidents to compel preservation of those records and even their damaged trucks so that they will be available for our investigators. If the records indicate that the driver's experience or training was unequal to the demands of driving, a charge of negligence can be made against the carrier, and even against those responsible for training and licensing the driver.
We offer no-obligation case evaluations.

Our clients have unlimited accessibility to us.

Our firm has secured millions in verdicts and settlements.

We serve injury victims across Southeast Oklahoma.

Our attorneys have 60+ years of legal experience.
Trust an Oklahoma Law Firm That's Been Serving Clients for Sixty Years
If you have been injured or have suffered the loss of a loved one because of negligence by a trucking company or its driver, turn to the Oklahoma inexperienced truck accident attorneys at Stipe Law Firm for help obtaining the justice and compensation you deserve. Headquartered in McAlester, our professional staff provides skilled representation to individuals and families throughout Oklahoma in their time of need.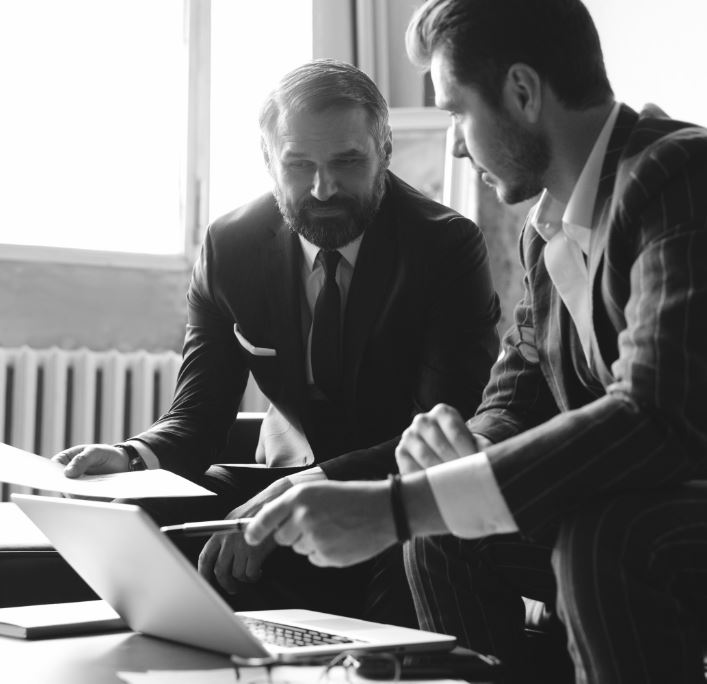 Experienced Advice Is Just a Phone Call or Email Away
Schedule a Free Consultation