Truck Accidents Due to Poor Weather
Oklahoma Truck Accident Caused by Poor Weather Condition Attorney
We've Recovered Millions for Our Clients
Although the Federal Motor Carrier Safety Administration's (FMCSA) Large Truck Crash Causation Study cites weather and roadway conditions as critical reasons for only 4 percent of truck crashes, every truck crash in that small part of the total can do as much damage to lives and property as the more frequent 35 percent caused by driver inattention. Large trucks are particularly at risk of skidding, jackknifing, and overturning on wet, icy, or snow-covered roadways; overturning in high crosswinds; and wreaking havoc on nearby traffic during fog and whiteouts.
If you have been injured by a truck improperly or recklessly operated during bad weather, you should consult with one of the Oklahoma poor weather truck accident attorneys at the Stipe Law Firm as soon as you're able. With more than 60 years of experience helping injured drivers in the McAlester area and throughout the state, we have the knowledge and experience to help you obtain the compensation you deserve.
Why Large Trucks Are Vulnerable on Icy Roads
The time it takes an 18-wheeler to stop is 40 percent greater than that of a car. Stopping distance depends on the weight of the load, vehicle length and design, gravity, the condition of the truck's tires and brakes, and weather conditions. But, the most significant factor in determining the stopping distance for a loaded tractor-trailer is the speed at which it's traveling.
Consider this: stopping any vehicle has three distinct phases, each taking an average amount of time: perception, 0.75 seconds to recognize the situation; reaction, 0.75 seconds to move a foot onto the brake pedal; and braking, 2.5 seconds to bring the vehicle to a halt. At 55 miles per hour on a dry roadway, a loaded tractor-trailer will travel 60 feet during the perception phase, another 60 feet during the reaction phase, and 192 feet during braking. During that 4-second period, the truck will have traveled 312 feet, or more than the length of a football field.
On a snow-covered or icy road, however, the braking phase is necessarily longer because attempting to stop a fully loaded 18-wheeler in 312 feet will almost certainly cause it to skid, jackknife, or roll over. Failure of a truck driver to keep sufficient braking distance from the traffic ahead can result in a pileup, especially when a car cuts in front of the truck and reduces braking distance to only a few yards.
Truck drivers should have the experience and training to drive in icy weather. If a trucker does not take the necessary precautions during bad weather, causing you to have an accident, our Oklahoma poor weather truck accident lawyers can help you through the legal process.
Other Weather Conditions That Affect Large Trucks
An April 2010, a research report by FMCSA, "Weather and Climate Impacts on Commercial Motor Vehicle Safety," cites a variety of weather conditions that adversely affect large trucks, including:
Freezing rain. Oklahoma has an average of 6 to 9 hours of freezing rain per year, which, along with snow and ice, reduces traction and increases large trucks' vulnerability to skidding, jackknifing, and rolling over.
Dense fog may form overnight in low-lying areas on highways, resulting in lowered visibility that increases the risk of large, multi-vehicle accidents.
Temperature extremes. Excessive cold can affect the operation of engines, tires, and hydraulic systems. Excessive heat may affect vehicle subsystems, such as brakes, electrical, cooling, hydraulics, wheels, and tires. More significantly, research has linked high temperatures to driver aggression, increased fatigue, decreased psychomotor and mental performance, loss of alertness, and impaired reaction time.
High winds. A semi-trailer has a profile which, taken with its high center of gravity, makes it vulnerable to turnover in high crosswinds.
After a truck accident caused by poor weather conditions, turn to our experienced attorneys for help.
We offer no-obligation case evaluations.

Our clients have unlimited accessibility to us.

Our firm has secured millions in verdicts and settlements.

We serve injury victims across Southeast Oklahoma.

Our attorneys have 60+ years of legal experience.
Schedule a Free Consultation with a Dedicated Lawyer
If you have been injured or have suffered the loss of a loved one in a truck accident due to a truck driver's operating improperly during poor weather conditions, turn to the Stipe Law Firm. Our professional staff has been providing skilled representation to accident victims for more than 60 years. . Headquartered in McAlester, we proudly serve clients throughout the state.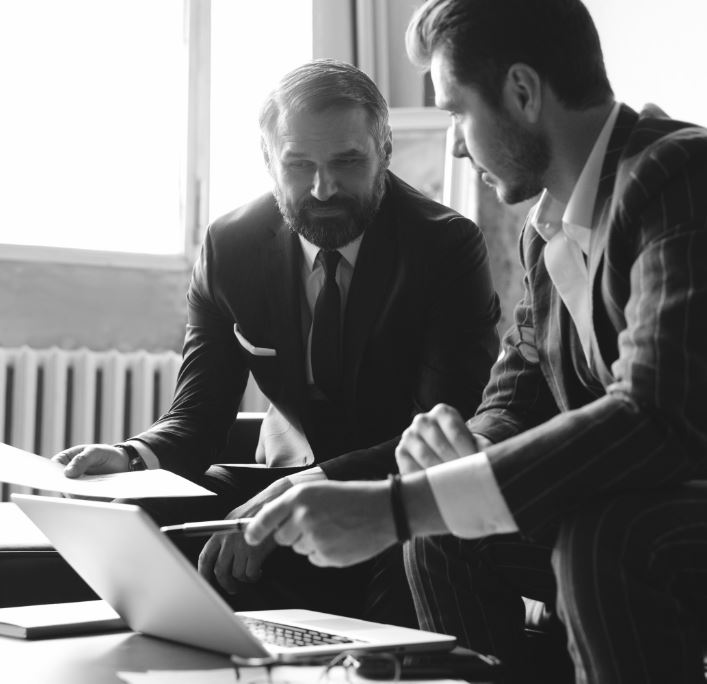 Experienced Advice Is Just a Phone Call or Email Away
Schedule a Free Consultation