Product Liability Lawyers in McAlester
Providing Effective Representation for 60+ Years
We all expect the products and services we buy to work in the way they're intended to. Your hair dryer should dry your hair. Your car should start and stop when you hit the gas or the brakes. Your medication should make you well. Most of the time, we're all perfectly safe. But sometimes a flaw in the design, an unintended side effect, or a corporation's need to squeeze an extra buck out of a customer can lead to faulty, defective, and unsafe products, and innocent people can get hurt.
When that happens, Stipe Law Firm is there to help you obtain the compensation you need to build a better future. Our McAlester-based product liability attorneys have spent the last 60 years fighting on behalf of injured Southeastern Oklahomans who want nothing more than to keep their loved ones safe. When you're facing mounting medical bills and wondering how you're going to keep a roof over your family's heads, we're there to make sure that justice is served.
What is Product Liability?
Products liability is the legal responsibility a business has to create products that will work as they are intended to do. If you are hurt in the course of using the product in its intended way due to a flaw with that product, then you can file a claim for compensation
This compensation can help you pay for your medical bills, to cover your lost wages, and for your pain and suffering. If your kid throws a baseball and it cracks your neighbor's window, you feel responsible to pay for the damage, right? At its heart, that is what "liability" means – responsibility under the law.
These types of claims and lawsuits are not as easy as they sound, however: Insurance companies don't want to pay out on claims. They want to keep your money. That's where our McAlester product liability attorneys come in. We document your injuries, investigate the circumstances surrounding your injury, and then build a case on your behalf. From there, we either negotiate for a just settlement for you, or we take the other party to court; it all depends on the circumstances of your case.
Common Defective Product Claims We Handle
While Stipe Law Firm is ready and able to pursue a claim of any magnitude on your behalf, we have found that certain types of products lead to claims more often.
We routinely handle cases involving:
Defective auto parts. The news has been filled with stories about faulty brake systems, exploding airbags, and defective ignition switches. Whether your injury resulted from a flaw in the design or the manufacture of an auto part, or stems from a problem elsewhere, we know how to help.
Defective drugs and medical devices. You know how drug commercials list all those side effects – side effects that sometimes seem worse than whatever you were taking the medication for? That's because they have an obligation to warn you of anything that can cause you harm. We represent Oklahomans injured by defective and dangerous medical devices and medications.
Dangerous children's items. Children's clothing and toys can potentially lead to all kinds of serious injuries. From choking hazards to faulty swing sets to dangerous, flammable clothing materials – and anything and everything in between – Stipe Law Firm has the skills and resources to help your family when your children have been hurt.
Dangerous food items. E.coli breakouts may seem like they're "normal" now, given the amount of coverage they get in the news, but food distributors have an obligation to produce healthy, human-grade food free from disease and unknown contaminants. When they do not, our McAlester product liability team jumps into action to fight for compensation on your behalf.
We Will Represent Your Best Interests
Whether the product had a design flaw, or there was a problem in the building of the product, or the manufacturer failed to warn you of any potential problems that might arise in the use of that product, we know how to represent your best interests in a way that helps you protect your family.
That's why Stipe Law Firm has been the trusted source for aggressive, efficient and thorough legal representation here in McAlester for more than six decades. When you are hurt and you don't know where to turn, you can rely on us to be there to support you.
We offer no-obligation case evaluations.

Our clients have unlimited accessibility to us.

Our firm has secured millions in verdicts and settlements.

We serve injury victims across Southeast Oklahoma.

Our attorneys have 60+ years of legal experience.
Unsure of if You Have a Product Liability Claim? Come See Us.
We think companies should be honest about the products they make and sell us. At Stipe Law Firm, we hold manufacturers, designers, and distributors accountable when their products cause more harm than good.
To speak with an experienced McAlester product liability attorney, or to discuss your needs in a safe environment, please call (918) 505-7741 or fill out our contact form. Let us help you protect what matters.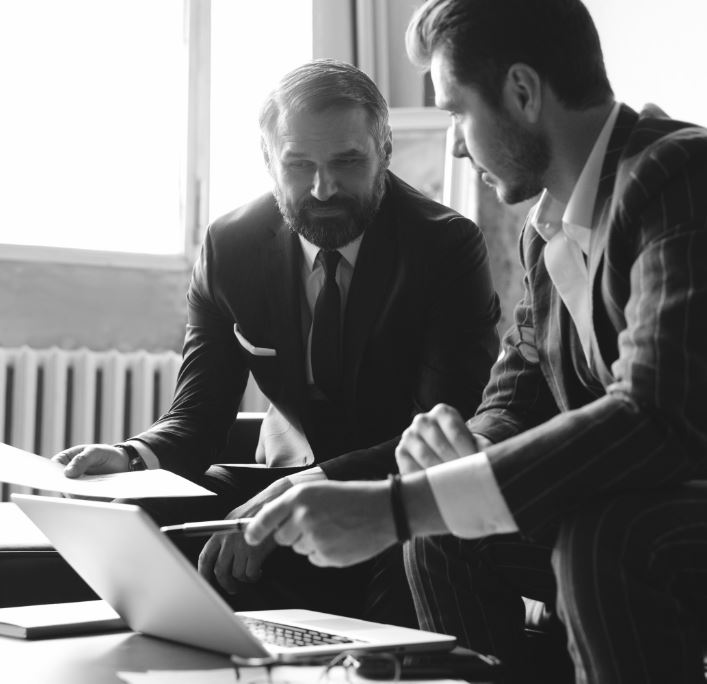 Experienced Advice Is Just a Phone Call or Email Away
Schedule a Free Consultation