McAlester Construction Accident Lawyers
Types of Construction Accidents
Construction work is not for the weary. Men and women in the field face deadly dangers each and every day. When a bad accident occurs, you could incur severe injuries that may threaten your ability to earn a living and take care of your family.
Common construction accidents include:
Falls
Crane accidents
Scaffold accidents
Vehicle accidents
Accidents involving defective machinery
Being struck by falling objects
One serious accident could cause catastrophic injuries with lifelong complications, including:
Spinal cord injuries
Neck injuries
Fractures
Bruising
Brain injuries
Internal bleeding
Loss of limb
At Stipe Law Firm, our McAlester construction accident lawyers understand the risks of these challenging jobs and we are there to help when accidents happen. The financial repercussions of a construction site injury can quickly become overwhelming. That's why our construction accident attorneys in McAlester diligently work to secure the compensation that you and your family deserve.
Workers' Compensation & Other Types of Legal Claims
Construction accident cases can prove particularly challenging. They may involve a premises liability claim, a third-party liability claim, and/or workers' compensation issues. The attorneys of Stipe Law Firm have the knowledge and experience to develop the best strategy for obtaining your full and fair compensation. Whether by settlement or verdict, we seek to secure the highest recovery for your medical expenses, lost wages and earning capacity, as well as pain and suffering, and more.
You can trust our team with your case because we have a proven track record of success. At Stipe Law Firm, we thoroughly research the facts of your case to ensure a clear and accurate identification of all responsible parties. Our goal is to prove negligence and we have spent more than 60 years doing just that for our Oklahoma clients. It's not all about the money though. Our dedicated team stands by your side to help you get back on your feet again, both physically and financially.
It's important to have a strong legal team behind you when you have been injured at work, which is why you should allow our trusted construction accident attorneys in McAlester to help you throughout your case. When you've been injured in a construction accident, the experienced construction accident legal team at Stipe Law Firm works relentlessly to ensure you receive full and fair compensation.
We offer no-obligation case evaluations.

Our clients have unlimited accessibility to us.

Our firm has secured millions in verdicts and settlements.

We serve injury victims across Southeast Oklahoma.

Our attorneys have 60+ years of legal experience.
Contact a McAlester Construction Accident Lawyer Today to Schedule a Free Consultation
Every day, construction site workers are exposed to a variety of hazards that could lead to injury. Due to the dangerous nature of the work, accidents occur all too frequently. Unfortunately, many construction companies fail to properly compensate their workers when they suffer an on-site injury. Instead, they leave victims to fend for themselves when it comes to their growing medical costs and then threaten to terminate their employment for taking necessary time away from work.
---
Call one of our skilled construction accident attorneys today at

(918) 505-7741

or fill out our contact form to schedule an appointment at our McAlester office location. You pay no attorneys' fees unless we recover compensation for you.
---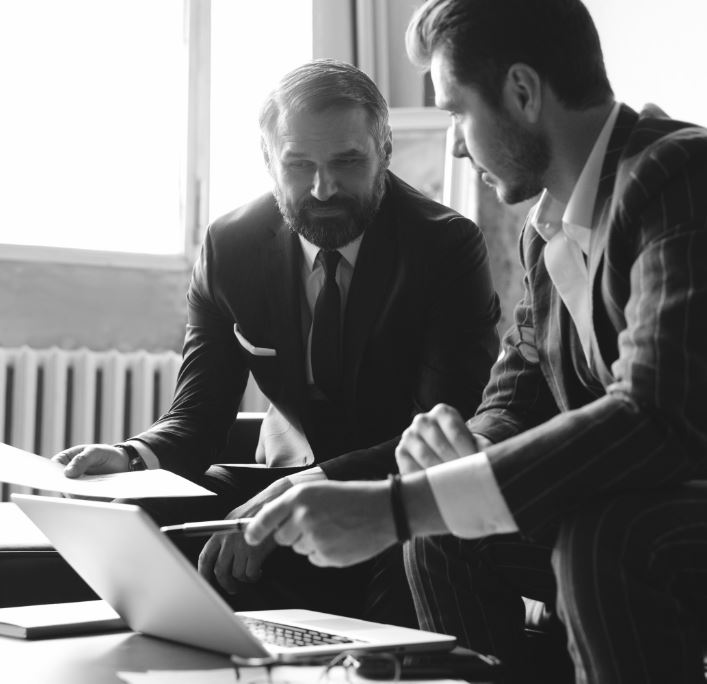 Experienced Advice Is Just a Phone Call or Email Away
Schedule a Free Consultation