McAlester Traumatic Brain Injury Lawyers
Fighting for Victims Who Can't Stand Up for Themselves
When a catastrophic injury, such as a traumatic brain injury, occurs, the life of the victim and the victim's family can be turned upside down. Fears include concern about the health of the victim, the medical costs to try to get better, and the long-term expenses if the victim never fully heals. Traumatic brain injuries can happen for many reasons. It is essential to determine the exact cause of the injury and who is responsible.
At Stipe Law Firm, our traumatic brain injury Lawyers in McAlester are experienced head injury litigators. We work with independent medical professionals to maximize our clients' recoveries and plan for any long-term treatment and care that is needed.
Our McAlester personal injury law firm work with the family members to explain the legal process, the medical difficulties that lie ahead and compassionately prepare the trauma victim and relatives for the future. We have obtained substantial settlements and verdicts for personal injury and medical malpractice victims.
Is It Worth Hiring a Lawyer After a Brain Injury?
Suffering a traumatic brain injury is an incredibly difficult experience and one that can lead to serious and long-lasting repercussions. In such cases, consulting with a specialized traumatic brain injury lawyer can help assess the situation and advise you on the right course of action. Our experienced McAlester traumatic brain injury lawyers have unique insights into the different legal possibilities that may be open to you.
We can provide invaluable assistance in gathering evidence and representing your interests in court or in settlement negotiations. Ultimately, consulting with a traumatic brain injury attorney after receiving a traumatic brain injury can help ensure that your legal rights are protected while you focus on recovery.
Causes of Traumatic Brain Injuries
A traumatic brain injury (TBI) is an injury that usually occurs because of a violent blow to the head or the pressure of some external force.
Some of the many types of accidents that can cause this external blow include:
A vehicle crash of any type. A car crash, truck accident, motorcycle crash, bicycle fall, or any vehicle accident can create enough force to cause a TBI.
Defective products. Equipment that malfunctions, products that explode, or any product defect could potentially result in a TBI.
Slips and falls. People who slip and fall can suffer a serious TBI. Merchandise that falls on someone can also cause serious head injury.
Construction site accidents. Falling objects from anywhere on the site can cause a TBI. This is why workers wear helmets at a construction site.
Birth injuries can also cause a traumatic brain injury. Loss of oxygen can cause a child to suffer cerebral palsy, epilepsy, or many other disorders.
Fighting for the Compensation you Need & Deserve
Contact a McAlester brain injury attorney at Stipe Law Firm as soon as you can. Early intervention can help the victim's road to recovery and maximize the ability to get a substantial recovery.
Traumatic brain injuries require extensive medical treatment, which means the lawyer handling the case needs to work with many doctors and health professionals to fully understand the medical difficulties and the long-term medical costs – as well as the physical pain and emotional suffering the client will endure.
If you or a loved one has suffered a traumatic brain injury, please call us now to get first-rate representation. We have been helping injury victims for more than a combined sixty years to get justice.
You can discuss your case with a traumatic brain injury lawyer in our McAlester office at (918) 505-7741 or by completing our contact form for a free consultation.
Traumatic Brain Injury – Symptoms & Treatment
There are many symptoms that suggest someone has a TBI. The sooner you get medical attention, the better. That's why it is important to see a traumatic brain injury lawyer in McAlester as soon as possible after an accident. Our lawyers can direct you to the right doctors and work to get your medical bills paid.
Some common TBI symptoms include:
Seizures or convulsions
Loss of consciousness
Nausea or vomiting
Personality or behavior changes
Depression
Memory loss
An inability to concentrate
Blackouts
Sleep disorders
We offer no-obligation case evaluations.

Our clients have unlimited accessibility to us.

Our firm has secured millions in verdicts and settlements.

We serve injury victims across Southeast Oklahoma.

Our attorneys have 60+ years of legal experience.
Recovery for Brain Injuries Can Vary Depending on the Injury
Healing from a traumatic brain injury can take weeks, to months with some injury being permanent, depending on the severity of an injury. As a general rule of thumb, the longer an injury left you unconscious is how severe the injury is, although there are exceptions to this.
Usually a mild brain injury does not need treatment to heal from. A doctor can advise whether you are cleared to go to work or resume your normal activities. However, it is possible for head injury to worsen over time. Anyone who has sustained an injury should be on the look out for persistent, new or worsening symptoms. Rehabilitation for serious brain injuries can take months to years to fully heal.
A severe TBI can cause a person to go into a coma, vegetative state, or suffer locked-in syndrome. Some brain injuries can cause death. Complications include infections, blood vessel damage, nerve damage, fluid build-up, sensory problems, degenerative brain disease, and a full range of cognitive and social problems.
Patients will require a battery of imaging and medical tests just to diagnose the complete extent of the injuries. Treatments can include multiple surgeries, medications, and a full range of therapies. These therapies can include physical therapy, occupational therapy, speech therapy, time with a psychiatrist, the need to see a neuropsychologist, and a lifetime of medical care.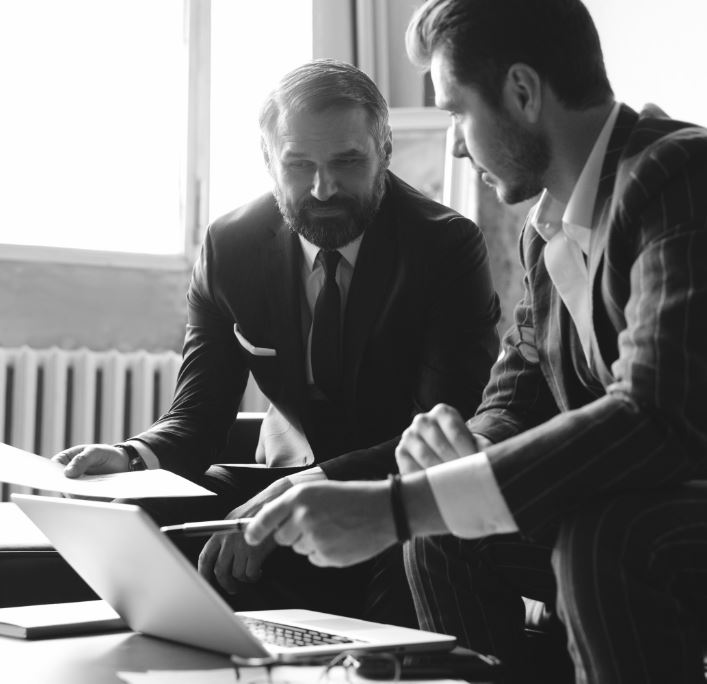 Experienced Advice Is Just a Phone Call or Email Away
Schedule a Free Consultation