Experienced Oklahoma Attorneys Handling Accident Cases Involving Poorly Maintained or Defective Trucks
We've Recovered Millions for Our Clients
The federal government has established standards for safe operation of trucks, including requirements for their regular inspection, maintenance, and repair. The specific parts and systems subject to this inspection are those which affect safety of operation, including a truck's frame and frame assemblies, suspension systems, axles and attaching parts, wheels and rims, and steering systems. Every company and employee directly concerned with the inspection or maintenance of commercial motor vehicles must be knowledgeable of and comply with these rules.
If you or a loved one is injured by a truck because its owner or driver negligently failed to inspect and maintain it as the law requires, you should consult one of the Oklahoma truck accident attorneys at the Stipe Law Firm as soon as possible. We have been serving clients both in McAlester and throughout the state for 60 years and have earned the trust of generations of Oklahomans.
Why Some Carriers Cut Corners on Truck Maintenance and Repair
Truck operation is far more expensive than most people think. The average total yearly cost of operating a commercial truck is $180,000, (about $1.38 per mile) and includes, besides the cost of the truck itself:
A commercial truck can easily consume more than $70,000 of diesel fuel per year.
Driver salary. Standard commercial truck driver salaries are based on the distance driven, per mile. Although drivers spend a fair amount of time in docks and traffic, their operating costs are only derived from miles traveled. This adds up to approximately 26% of overall expenses ($0.36 per mile).
Repairs and maintenance. This includes issues with air line/hoses, alternators, wiring, and brakes, which are common in commercial trucks and can cost $15,000 annually ($0.12 per mile).
There are more than 9 different types of insurance policies for the industry. These can cost over $6,500 per year ($0.05 per mile).
Tires. An average tire can cost more than $250 and annual tire expenses can exceed $4,000 ($0.03 per mile). Retreading is less expensive than new tires and is a large portion of this cost.
Permits, licenses, and tolls. Required permits and licenses for the industry and equipment, as well as continuous travel on toll roads, are cause for this expense at $3,600 annually ($0.02 per mile).
All of these costs add up, which can lead to some trucking companies cutting back on maintenance and repairs. Our tenacious Oklahoma truck accident attorneys can help you prove negligence and get compensation for your injuries.
Negligent Maintenance Causes Truck Accidents
Negligently maintained trucks can cause disastrous accidents involving other highway traffic. Cars are not designed or built to withstand the impact of a 70,000-pound mass striking them at highway speed. Something as simple as a defective tire or compressed air tank, a detached or broken air hose, or a leaking hydraulic line can cause a truck driver to lose control and strike another vehicle.
Knowing the dangers that large trucks can pose to surrounding traffic, one would expect carrier and driver alike to not only adhere to mandated maintenance, but to make an inspection of a vehicle before taking it out. However, these safety standards are not always met and can lead to catastrophic results. If you or a loved one has been involved in a truck accident, turn to our firm to a legal advocate ready to hold the liable parties accountable.
We offer no-obligation case evaluations.

Our clients have unlimited accessibility to us.

Our firm has secured millions in verdicts and settlements.

We serve injury victims across Southeast Oklahoma.

Our attorneys have 60+ years of legal experience.
Get Help From Seasoned Oklahoma Truck Accident Attorneys
After an accident involving a poorly maintained or defective truck, turn to the Oklahoma truck accident lawyers at Stipe Law Firm. For more than 60 years, we have been providing high-quality representation to individuals and families in McAlester and throughout Oklahoma.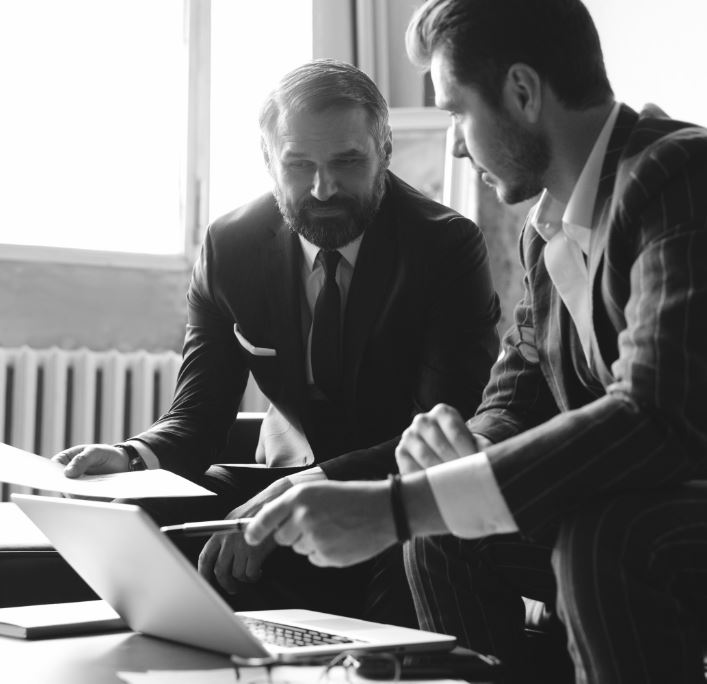 Experienced Advice Is Just a Phone Call or Email Away
Schedule a Free Consultation