Distracted Driving Accidents
McAlester Distracted Driving Lawyer
Dedicated Representation
Driving is a privilege, not a right. When you get behind the wheel, you assume a tremendous amount of responsibility, and you are expected to operate your vehicle in a safe and responsible manner.
When you use a cell phone while driving, you are not operating your vehicle safely. In fact, you are putting yourself and others at risk of serious injury or death. Unfortunately, many drivers don't realize the dangers of distracted driving, and they continue to engage in this extremely dangerous behavior.
At Stipe Law Firm, we know the devastating impact that a distracted driving accident can have on a victim. We also know that victims deserve to be compensated for their injuries and losses. That's why we fight aggressively on behalf of our clients and only settle cases if our clients are completely satisfied.
If you or a loved one was injured in a distracted driving accident, you shouldn't have to worry about how you will pay for your medical bills, lost wages, and other damages. Let us do the worrying for you. We can help you understand your rights and fight for the compensation you deserve.
---
Call the McAlester distracted driving lawyer at Stipe Law Firm at (918) 505-7741 or contact us online today.
---
What Is Considered Distracted Driving?
Driving is a complex activity that requires you to focus on a number of different things at the same time. You need to keep your eyes on the road, but you also need to pay attention to your speedometer, your mirrors, your blind spots, and more. It's also important to be aware of other drivers, pedestrians, bicyclists, and animals.
With so many things to pay attention to, it's no wonder that so many drivers get into accidents. When you add cell phones and other electronic devices to the mix, you are making an already dangerous activity even more dangerous.
The following are considered to be distracted driving:
Talking on a cell phone
Texting while driving
Using a handheld device while driving
Using a cell phone while stopped at a red light or stop sign
Using a navigation system while driving
If you are caught engaging in any of the above activities while driving, you can be pulled over and ticketed by law enforcement.
If a distracted driver caused your accident, you may be able to sue the driver who hit you for compensation. Under Oklahoma's strict liability laws, the driver who hit you may be responsible for all of your damages if you can prove that they were engaged in distracted driving at the time of the accident.
We offer no-obligation case evaluations.

Our clients have unlimited accessibility to us.

Our firm has secured millions in verdicts and settlements.

We serve injury victims across Southeast Oklahoma.

Our attorneys have 60+ years of legal experience.
Why Should You Hire an Attorney?
If you have been injured in a distracted driving accident, you need to speak with an Oklahoma distracted driving accident attorney as soon as possible. When you are dealing with an injury, it can be easy to become overwhelmed and unsure of what to do next. Our attorneys are here to help you with every step of the process, from investigating the accident to negotiating a settlement. We can also represent you in court if necessary and will do everything we can to ensure that you get the maximum compensation you deserve.
---
Call (918) 505-7741 or contact us online today to schedule a consultation with our Oklahoma distracted driving accident attorneys.
---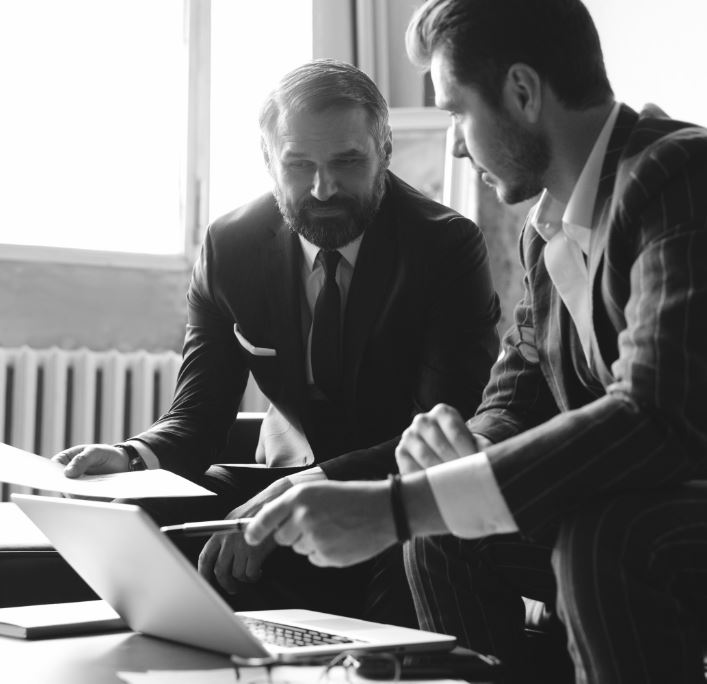 Experienced Advice Is Just a Phone Call or Email Away
Schedule a Free Consultation