Fracking Accident Lawyers in McAlester
Providing Effective Representation for Over 60 Years
Fracking has become one of the major sources of development in the United States, especially in Oklahoma. Also called hydraulic fracturing, fracking is a method of fracturing rock with a pressurized liquid, primarily water. It is used in a variety of wells, such as shale wells. The pressured liquid allows the underlying gas, petroleum, and brine to flow more easily.
After the pressure is removed, proppants, such as sand or aluminum oxide, keep the fracture open. These fracking sites need millions of gallons of water and large amounts of the proppants, which have to be delivered by heavy trucks to the drilling location. The McAlester fracking accident lawyers of Stipe Law Firm have the skill and experience to bring personal injury claims when these trucks cause injury and when the chemicals cause physical harm.
We have been helping Southeast Oklahoma residents for over 60 years to get damages for their medical bills, lost wages, pain, and suffering, in addition to other damages that may apply. If you were injured at a fracking site or harmed by the chemicals, Stipe Law Firm is ready to help.
Types of Fracking Personal Injury Claims
Some of the common types of accidents in fracking sites are:
Oil truck accidents. Similar to oil service field truck accidents, the trucks that transport the water to the drilling sites need to comply with local and state regulations before they can be operated. Drivers should be trained and have the proper licenses to operate these trucks. The trucks should be the right weight for the roads that carry them. Drivers of the trucks must obey the traffic laws and should drive when rested and while sober.
Toxic spills. In addition to water, the trucks used in fracking transport proppants and other chemicals. If an accident occurs, the contents can spill, causing physical harm to anyone nearby.
Catastrophic explosions. Because oil and other energy products are highly flammable, accidents can create explosions which can lead to death and catastrophic harm – often to multiple victims. If death tragically happens, our McAlester fracking accident lawyers bring wrongful death claims on behalf of the family of the deceased. If a catastrophic injury disables a person for life or requires long-term care, the lawyers at Stipe Law Firm have the experience to make sure all future medical bills are part of any settlement or award.
Environmental damage. In the event of an accident, the chemicals being transported may spill into the groundwater and nearby bodies of water causing damage to all residents who live nearby. Our highly experienced lawyers are prepared to bring individual and class actions lawsuits when this type of damage occurs.
Issues that Stipe Law Firm Investigates
Our McAlester fracking accident lawyers investigate many issues to determine fault and to make sure the right businesses and people are held responsible.
Some of these issues include:
Whether the truck and the overall site met federal, Oklahoma, and local standards. Some exceptions in oil field accident cases may apply, and our lawyers understand what those exceptions are.
Whether proper licenses were issued. This includes driving licenses for transporters and any license or permits needed to do the drilling.
How the accident happened. Our lawyers often use traffic reconstruction experts to help determine fault.
What types of claims can be brought? Some claimants may be limited to worker's compensation claims. Others may be able to bring a personal injury claim or a class action lawsuit.
Who can be sued? Many owners, contractors, subcontractors, and individuals are involved in the oil drilling process. We make sure the right people and business are held accountable.
We offer no-obligation case evaluations.

Our clients have unlimited accessibility to us.

Our firm has secured millions in verdicts and settlements.

We serve injury victims across Southeast Oklahoma.

Our attorneys have 60+ years of legal experience.
Contact a Fracking Accident Lawyer in McAlester to Protect Your Rights
Fracking is a relatively new area of the law. That's why you need a law firm that understands the technical and legal issues. Our attorneys have the experience that local workers and residents can rely on. We have successfully handled numerous personal injury cases, including fracking accident claims.
Get help by calling (918) 505-7741 or by completing our contact form. You can trust Stipe Law Firm to handle your case professionally and compassionately.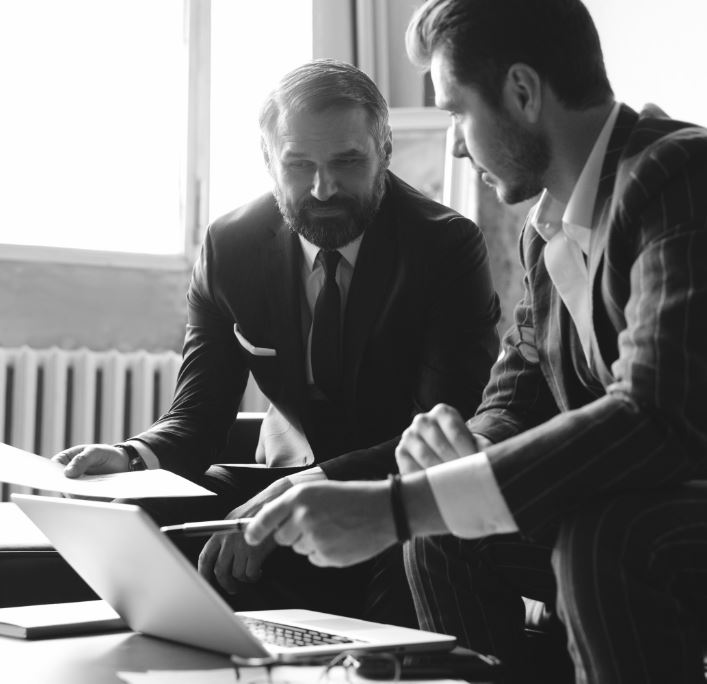 Experienced Advice Is Just a Phone Call or Email Away
Schedule a Free Consultation