Oil Field Accidents Caused By Equipment Failures
Handled By Our Experienced Equipment Failure Injury Attorneys in McAlester
Oil field workers use a variety of equipment to do their jobs. They use service trucks to transport liquids, energy products, material, and other equipment. They use high-speed machinery to do the drilling. Other equipment, such as derricks and cranes, are used to create and maintain the drilling site. When equipment malfunctions, workers and residents can be killed, suffer catastrophic injuries, or suffer severe personal injuries. Families and victims have the right to hold the responsible people and businesses accountable for faulty equipment.
Our equipment failure injury lawyers in McAlester have successfully helped residents get just settlements when equipment fails to work for any reason. We have obtained large settlements and verdicts on behalf of our clients, including $2.5 million in a product liability case. Many equipment failure cases are based on the legal theory of product liability – that when the product does not work as intended and causes injury, the person injured can recover damages. Our firm fights to get injured workers and residents the full recovery that Oklahoma State law allows.
Equipment Failure Causes in Oil Field Accidents
Oil field safety requires that the manufacturers, distributors, and sellers of any piece of equipment make sure the equipment is safe for the worker who is using it. When a product is not designed the right way, not manufactured the right way, or it comes with faulty instructions, the injured person can likely bring a product liability claim. Product liability does not normally require that the injured person show the maker of the product was at fault – just that the product was defective and caused the injuries. Injured users of the product can also show that there was negligence or fault in any aspect of the product's design or use.
Our McAlester equipment failure injury attorneys have found that some of the reasons equipment may not be safe include:
Faulty design. The equipment may not work for the intended use, or it may not work at all. The manufacturer may not have thought out how the product would be used, where it would be used, and who would use it. The parts may simply not be compatible. It may not work when too much stress is placed on it or because the right materials are not used.
Improper manufacture. Even when the design is correct, it may not be made properly. Inferior substitute products may have been used, or the welding may have been done improperly.
Poor instructions. Improper instructions by the maker of the product on how to use the equipment can cause physical harm.
Additional reasons the equipment may fail are due to the worker or the work conditions instead of or in addition to the failure of the equipment itself.
These reasons include:
Improper training of the worker on how to use the equipment
Negligence in the maintenance of the equipment
Failure to follow federal, state, or local safety regulations
Common Issues in Equipment Failure Cases
Some of the key issues in equipment failure cases that our attorneys review with our clients include:
Who is responsible? Defendants may include the manufacturer, the distributor, the retailer, site owners, contractors, subcontractors, and partners.
What type of equipment failure claim can be brought? Possible claims include product liability, negligence, and breach of warranty.
Which worker claims may be brought? Some of the claims that may apply include
worker's compensation, personal injury, and class action lawsuits.
We offer no-obligation case evaluations.

Our clients have unlimited accessibility to us.

Our firm has secured millions in verdicts and settlements.

We serve injury victims across Southeast Oklahoma.

Our attorneys have 60+ years of legal experience.
It is critical to contact a McAlester equipment failure injury lawyer as soon as you can. If you delay, the equipment may be altered, destroyed, or fixed. A proper examination of the equipment is required. At Stipe Law Firm, our lawyers are experienced in each phase of equipment failure litigation. We guide you and your family through this upsetting time by answering your questions and getting your case properly prepared for trial. We hold wrongdoers accountable.
Contact our skilled lawyers by phoning (918) 505-7741, or by filling out our contact form. We offer free initial consultations and do not get paid unless you win or settle your claim. Our attorneys help clients in Southeast Oklahoma and throughout the state.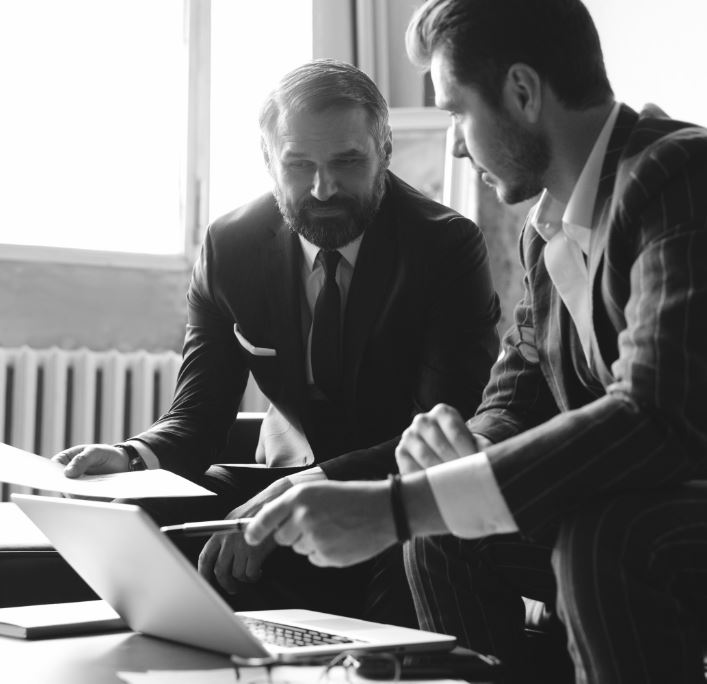 Experienced Advice Is Just a Phone Call or Email Away
Schedule a Free Consultation