McAlester Oil Field Fires & Explosions Attorney
Put 60+ Years of Experience in Your Corner
Oil field drilling sites are especially susceptible to fire and explosions. Many forms of gas, oil, and energy are volatile and flammable. A single spark in the wrong spot can cause a vehicle, a person, or a site to explode into flames. The consequences are often deadly. Survivors usually have to undergo multiple surgeries and may live rest of their life with some disfigurement.
The McAlester fire explosion lawyers at Stipe Law Firm understand how crushing the injuries from fires and explosions can be. The Occupational Safety and Health Administration (OSHA) has many laws in place for just this purpose – to prevent fire explosions. Our legal team works with fire experts and other professionals to determine why the fire or explosion happened and what should have been done to prevent it. We fight to hold wrongdoers liable when these devastating accidents occur.
Why Fire Explosions at Oil Fields Happen
Fires and explosions at oil field sites go hand and hand. As soon as a fire occurs, an explosion is likely to follow. Oil fires can be very hard to extinguish because of the flammable nature of the oil or gas involved.
Fires and/or explosions can occur while vehicles are in transport, at the drilling site, or when the oil product is being stored or refined. Responsible parties can include the site owner, contractors, and subcontractors. If a product failure caused the fire or explosion, the manufacturer and other companies can also be liable.
Treatment after the Fire or Explosion
Injuries from fires can include many direct injuries and subsequent complications. Treatment is likely to be very expensive and to require months, years, or even a lifetime of care. In the worst cases, a worker dies. When that happens, the family may file for workers' compensation death benefits and may file a wrongful death claim against those responsible for the fire.
Common oil fire injuries include:
First, second, and third-degree burns
Broken bones
Severe respiratory damage, including lung damage and an inability to breathe
Loss of sight
Spinal cord injury
Loss of hearing
Brain damage
Loss of a limb or limbs
Remedies When Fires & Explosion Happens
Workers who suffer burns and other injuries can bring one or more types of claims. Our fire explosion lawyers in McAlester explain all your options and aggressively pursue all the remedies that apply. Some of the key claim factors are whether the worker is an employee or an independent contractor, whether a non-employer caused the accident, and how the accident happened.
The common claim types are:
Workers' compensation. Employees are entitled to medical reimbursement and two-thirds of their lost wages until they can return to work. Vocational rehabilitation may be a benefit too.
Personal injury claim. If a direct claim against a wrongdoer can be brought, the injured victim can demand payment of medical costs, lost income, pain, and suffering. In fire cases, a claim for disfigurement should also apply.
Social Security Disability. If the employee cannot work again because of the injuries, he or she may be entitled to this governmental benefit.
We offer no-obligation case evaluations.

Our clients have unlimited accessibility to us.

Our firm has secured millions in verdicts and settlements.

We serve injury victims across Southeast Oklahoma.

Our attorneys have 60+ years of legal experience.
Contact a Trusted Fire Explosion Lawyer in McAlester
Please do not wait to call one of our highly experienced attorneys. In these cases, it is critical to get the medical treatment you need as soon as possible. In explosion cases, our legal team and our investigators need to examine the site of the accident promptly. Delay can hurt your care and your case. Our McAlester fire explosion attorneys are experienced oil field explosion accident lawyers. Clients trust us because we have a track record of care and substantial results.
Please phone us at (918) 505-7741 to discuss your case, or complete our contact form for an appointment. We meet with clients at our office or at your location if you are not mobile. You do not have to pay us unless the case settles or we win.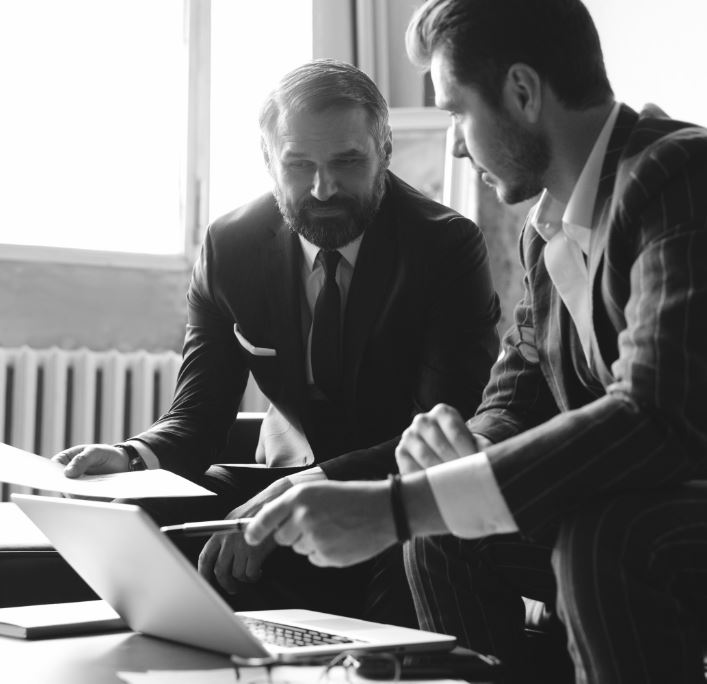 Experienced Advice Is Just a Phone Call or Email Away
Schedule a Free Consultation